The trade wars are not just about import duties kicking back & forth by each of the nations involved but has lot to do with divide in political structures of the nations. It's the battle between Communism & Democratic Capitalism.
A good way to understand trade war is to understand the nature of politics of the nations at the helm of things. We could highlight these differences under these 3 headings:
US Federal government headed by Democratically elected – Republican Donald Trump.

Republic of China headed by a Communist – Xi Jinping from Communist Party Of China

NAFTA (North American Free Trade Agreement)
US Federal government headed by Democratically elected – Republican Donald Trump
   US is a Capitalist Democracy. The White House has generally been the defender of free trade and capital flows for many decades. But now the White House is occupied by President Donald Trump, who largely rejects the assumption of free trade in the global economy—and particularly with China. As a private businessman, Donald Trump battled cabinet makers, mechanics, and painters, using bullying lawsuits and intimidation to negotiate a better "deal" for himself, by paying them less than promised. So having him at the helm of trade negotiations, this is something that comes on expected lines & the Brand Trump has always endorsed this image of him as negotiator for Pro-America.
Just like in any other country – elected representatives always fear their perpetual survival every next election. Remember the very factor that has made Brand Trump what he is – is his onus to fight a battle against 'free trade' policies of US. So even as he wilfully sticks to his agenda of bilateral trade sanctions against the world – let alone Democrats, he is still being perceived as a outrageous by his own Republican party men. So Politically speaking, China right now has something that the US does not—unity.
Republic of China headed by a Communist – Xi Jinping from Communist Party Of China
If one were to beckon history – One could easily say – present ruling party is one of the richest Communist Party regime in history of China, under the leadership of Xi Jinping. He has consolidated to power so completely that he's effectively allowed himself to be ruler for life & has little to worry about election factors. Indeed Xi Jinping not only has a tight grip on the world's second-largest economy but key US industries, including agriculture, autos, and airplanes, are heavily dependent on China for profits.
Washington believes that China distorts the market. Getting to facts – China also has no market system, so they can make things even when the demand is soft. China is the kingpin of global oversupply, depressing prices. Yes, this is because China is an autocratic dictatorship, in which human rights are regularly abused, and no one has a vote. And yes, there have been plenty of Beijing power struggles beneath the surface. But when it comes to the trade war, Beijing's establishment is "united on the response they've taken" to the US's proposed tariffs. 
As most believe – Trump is negotiating like he's still in the private sector, acting like he's king of his own empire. In reality, it is Xi who has that kind of power. No one in China is likely to speak out against Xi's trade pushback, because if they did they'd be silenced, perhaps brutally.
NAFTA (North American Free Trade Agreement)
NAFTA stands for the North American Free Trade Agreement to lift tariffs (taxes on imports and exports) on virtually all goods traded among the US, Canada, and Mexico. NAFTA came into effect on January 1, 1994. Trump blames NAFTA for wiping out US manufacturing jobs because it allowed companies to move factories to Mexico where labour is cheaper.
An honest assessment of NAFTA is difficult because it is impossible to hold every other variable constant and look at the deal's effects in a vacuum. China's rapid ascent to become the world's number-one exporter of goods and its second-largest economy happened while NAFTA's provisions were going into effect. The U.S. bought just 5.8% of its imports from China in 1993, according to MIT; in 2015, 21% of imports came from the country. U.S. imported a record $539.5 billion in goods from China in 2018. Prominent net imports were into market segments such as consumer electronics, apparel, furniture and industrial supplies.
So now the factors to say – NAFTA is effective or not to US – comfortably gets into a blame game to say if these sanctions are hurting just because of NAFTA or may be due to China.
End of the day – Increased tariffs will lead to increased prices for end customers. The trade war with China could cause prices to rise on everything from toys to clothing, but it also could lead to widespread store closures.
India's Benefit From Trade War:
Getting to Facts – US has broadly targeted intermediate components from China, particularly machinery and electronics, whereas China is targeting American automotive and agricultural products including Soybean.  These areas offer huge opportunities for India. Strong opportunity is unfolding for India in apparel and readymade garments as after China, India is the only country in the world to match the scale of operations and integrate its supply chain for global customers.
Well, It is a "God-sent opportunity" for India to seek huge investments from companies located in China. All investments in China with prime focus on the US market may seek relocation and India would definitely be the option. US can ban imports from China, While India can import from China & Export to US. But it's not that simple as said, but remember that is cost India needs to pay to the 'opportunity'.
An Example: Shifting to southeast Asia is already happening, and in some cases not as cleanly as it should. The U.S. Customs & Border Patrol said Chinese plywood and hardwood exports are going to Vietnam, being classified as Vietnamese lumber products and then being shipped to the U.S. without the punishing tariffs imposed by Trump.
Article Credits: Forbes dot com, QZ, EconomicTimes, Aljazeera
–    
Article by
Suman Adithya Rao (SEBI Certified Research Analyst, Management Graduate in Entrepreneurship & Small Business Management)
Looking for an investment advice – Click here!
[DISPLAY_ULTIMATE_SOCIAL_ICONS]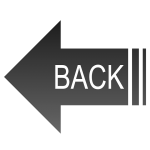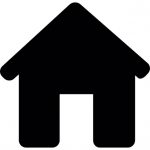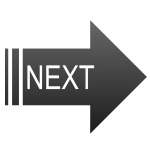 Investing Means Different Things To Different People!