Yes, Investing means different things to different people & that's exactly why it's confusing. What most people call investing is not really investing, while some are investing & they don't realise that they are investing. People talk about different things & yet they often think they are thinking about the same thing. Let me keep it simple, so that all of us are on same page with our understanding.
Investing & Life:
People invest based on what value it creates in their lives. Below are some examples of how it translates in real life.
Some people invest in large families. A large extended family is a way to ensure care for the parents in their old age & to meet care taking needs of growing kids.

People must invest in a good education, job security & benefits in the same order. Start with good education / skill based training / seek career mentoring – each of this will certainly lead to being good at your Job & ultimately this gives an individual a sense of job security & derive all benefits that come along with good job.

Invest your time in developing skill sets based on your individual passion & interests. Mark these words – "The Individual & With His or Her Marketable Skills Becomes The Assets For Life". Invest in yourself, there is no better investment than a powerful mind & feeding it with thoughts which it likes the most.

Invest in external assets. Given the present growth times in India, number of people who are looking to think on the lines of external assets is certainly increasing. Indeed this number is growing as their are right balance of mindset amongst one set of people who thinks that Job security & lifetime employment are no longer guaranteed. While there are another set of people who are excelling at their jobs and are deriving its benefits that come along & are constantly tapping investments into external assets. Mind you, a society is equally poised for growth only when both sections of people does a balancing act.
Investing & Products:
Now that you know what external investment really are, here are some of the different types of investments that exist in the market which you may or may not know. Each type of investment are subdivided to give you a better understanding.
Stocks:
Shares / Common Stock

Preferred Shares

Stocks With Warrants

Small Cap / Large Cap Stocks

Convertible Stocks

And Many More..
Real Estate:
Single Family /Residential Real Estate

Multi Family

Commercial Office

Commercial Retail

Warehouse

Industrial Estate

Raw Land / Agricultural Land

And Many More..
Insurance:
Whole life insurance / Term / Variable Life Insurance

Blended (Whole & Term in one policy)

First, Second or last to die (family insurance)

Insurance for funding Buy-Sell agreements (business insurance)

Insurance for executive bonus & deferred compensation (business insurance)

Insurance for funding real estate taxes (business insurance)

Insurance for non-qualified retirement benefits (Life)

And Many More..
There are many different investment products, each designed to do something different – based on how you position yourself in life. That is the reason why the subject of investing is so confusing & most don't follow the real order of these investments in life & thus don't derive its real benefits. Eligibility to invest vs Personal assessment of need to invest – are two different things one needs to understand. You can either invest in 'time for yourself to understand' or invest in 'people who can make you understand'. Best Wishes!
–    
Article by
Suman Adithya Rao (SEBI Certified Research Analyst, Management Graduate in Entrepreneurship & Small Business Management)
Looking for an investment advice – Click here!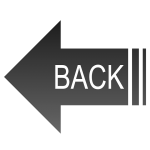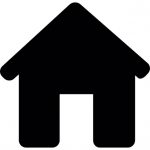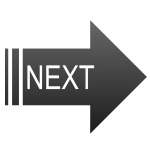 Investors Guide to Find Out Difference Between Large Cap Companies Stock & Small Cap Companies Stock