General Money   || Personal Finance   || Stock Markets  ||  Real Estate ||
Technology has enabled businesses to evolve overtime especially in the recent years. With the help of this same technology businesses have now effectively learnt to assess & measure the needs of its end customers and are continuously finding ways to cater to them. One such business that has mastered this art in food delivery business model is Zomato.
If one were to summarise the dynamics of Indian business over last 6 years – two events stand out. One is Demonetisation announcement in India in 2016 & second is Covid Pandemic. Both of these events have had defining impact on the lives of people & have changed the fundamental ways of how business is being done. These two events witnessed  breathtaking speed in the adoption of technology impacting lives of every individual in India. Out of many online businesses that were born during these times, one of the prominent ones is ZOMATO.
Zomato is a food aggregator which allow consumers to compare and order their meals from different restaurants through a single app. Zomato's technology platform connects customers, restaurant partners and delivery partners, serving their multiple needs. Customers use its platform to search and discover restaurants, read and write customer generated reviews and view and upload photos, order food delivery, book a table and make payments while dining-out at restaurants.
On the other hand, the company provides restaurant partners with industry-specific marketing tools which enable them to engage and acquire customers to grow their business while also providing a reliable and efficient last mile delivery service.
IPO:
ZOMATO has proposed an IPO worth ₹8250 crore and plans to use ₹5,625 crore worth of the net proceeds (including pre-IPO funding) towards funding organic and inorganic growth initiatives.
Current Share Holding:
As per Zomato's latest shareholding pattern, Info Edge is the largest shareholder and controls 18.5% in the company, followed by Uber B.V. holding 9.13%, with Alipay Singapore Holding Pte. Ltd and Antfin Singapore Holding Pte. Ltd holding close to 8.33% and 8.22% in the company respectively. Zomato's founder Deepinder Goyal, currently holds 5.51% stake in the company worth ₹2254 crore. Zomato is a professionally managed company and hence, there are no members forming part of the 'promoter group'. As of July 6, the company has 74 shareholders.
Key Business Ratio's to measures online food delivery businesses:
Gross Order Value (GOV) –  to asses actual orders placed
Monthly Active Users (MTA) – to asses user base & order conversions
Active Restaurant Listings (ARL) – to asses how many restaurants caters to online delivery, increase/decrease in listings by businesses.
Challenges to business:
User information security breaches have certainly been one such event, that has bothered this business for sometime now. Most prominently reported ones were in 2015 & 2017, which had a huge impact on its business & its customers. During August 2019, more than 1,200 restaurants logged off from Zomato because of their 'ZOMATO GOLD' offer of discount programmes at dine-in restaurants. However, Zomato founder Goyal admitted mistake, became ready to rectify it and called for sanity and truce.
Key Business Initiatives/Models of Zomoto:
Food Delivery, Dining-Out, HyperPure (B2B Supplies), Zomoto Pro.
Business Competition :
It has strong network effects driven by its unique content and transaction flywheels. Its end-to-end food services approach which makes it the most unique food services platform globally combining the offerings of platforms such as Yelp, DoorDash and OpenTable in a single mobile app, according to RedSeer. Indian business that stands to compete with fervour include – Swiggy, UberEats, Box8, FreshMenu, FoodPanda & in categorical foods delivery – Domino's.
Future Ahead:
As per bussinesswire – India Online Food Delivery Market will be US$ 21.41 Billion by 2026, from US$ 4.66 Billion in 2020 at a staggering CAGR of 28.94% during 2020-2026. India online food delivery industry is going through a revolutionary phase. In recent years, this market has shown huge prospects and attracted heavy investments.
After the US$ 250 Million new investment Zomato valuation was of US$ 5.4 Billion, up from US$ 3.9 Billion in December last year. Zomato's closest competitor Swiggy with its recently fund raising from SoftBank is looking to peg its valuation to US$ 5 Billion. rising digitalization among millennial and increasing proportion of working women in India are also driving the online food delivery trends in India.
IPO Date:
Issue Open – July 14
Issue Close – July 16.
Price band has been fixed at Rs 72 – 76 per share.
–    
Article by
Suman Adithya Rao (SEBI Certified Research Analyst, Management Graduate in Entrepreneurship & Small Business Management)
For Business Consulting / investment Consulting  – Click here!
General Money   || Personal Finance   || Stock Markets  ||  Real Estate ||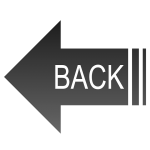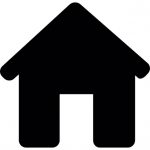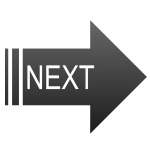 Difference Between Financial Crisis in 2008 vs Corona Crisis 2020