There are different dip sticks one can draw into current economic cycle & draw inferences. Interpretations are effective only when the underlying reasons for each of these crisis are clearly understood.  The financial crisis of 2007-08, also known as the global financial crisis, was a severe worldwide economic crisis. It was considered by many economists to have been the most serious financial crisis since the Great Depression of the 1930s.
The crisis began in 2007 with a depreciation in the subprime mortgage market in the United States, and it developed into an international banking crisis with the collapse of the investment bank Lehman Brothers on September 15, 2008.
To keep recession away, the Federal Reserve lowered the Federal funds rate 11 times – from 6.5% in May 2000 to 1.75% in December 2001 – creating a flood of liquidity in the economy. Cheap money, moment it gets out of the system – there cannot be any control measures on how each of the entities put that money to use. It found easy prey in restless bankers—and even more restless borrowers who had no income, no job and no assets. These subprime borrowers wanted to realize their life's dream of acquiring a home. For them, holding the hands of a willing banker was a new ray of hope. More home loans, more home buyers, more appreciation in home prices. This called for a doom's day prophecies to come true, as cheaper money took twists & turns ruining the lives of banks & loan borrowers.
Now coming to Corona Crisis 2020, even times during early January,2020 – businesses world over were still striking the right chords with the customers, mind you – there is not excessive but sufficient liquidity in the market. And most importantly the banking loopholes that were fixed aftermath of 2008, have shown very great resistance until now & also the system is more transparent to take a judgement call on where the money is flowing. There is one thing we must frequently bear in our minds – entire world economic cycle is driven by consumption, that is how is the person who has money in his pockets – spending that money.
Corona Crisis 2020 has crippled both manufacturing sector & consumption sector by way of shutdowns due to virus spreads. Unorganised labourers working in organised & unorganised constitutes around 40% of overall Jobs market. These labourers leaving the work city is certainly not a good notion to build on economic activities. Labourers form a first layer of economic activity, moment they start moving out – it's forms an accentuated contraction of economic problem as it's very difficult to get them back when things even get back to normal. Labour sector can be categorised into various stages based on skill sets- Cheap labour for mechanical physical jobs, Intermediate labourers with primitive/dual skill sets and then labourers required with super vision skill sets/socialise to get job done. When they start leaving out, the entire model of labour industry gets shattered & not an easy/pleasant task to rebuild.
Judging India – going by this hypothesis, starting right from unregistered industrial workers, domestic works, hotel staff, daily wage workers, retail shop workers – every industry attracts labours based on its required skill sets. The Economic Survey of 2018-19, released on July 4, 2019, says "almost 93%" of the total workforce is 'informal'. India's aim to be a $5-trillion economy hinges a lot on catalysing the unorganised sector, particularly in retail and wholesale. So for now, it's still a vicious cycle with neither any hints "on end to the corona crisis" nor "if something else that is still ahead which is unread by any of us".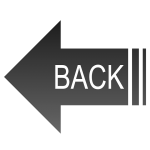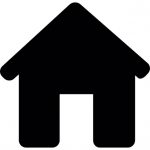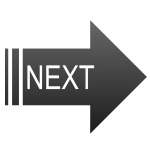 Gold Prices & Stock Markets – Reason's Behind Fall & Rise During Corona Times
–    
Article by
Suman Adithya Rao (SEBI Certified Research Analyst, Management Graduate in Entrepreneurship & Small Business Management)
For Business Consulting / investment Consulting  – Click here!