This is certainly a million dollar question which most of the investors would always prefer to get it right, so that they can time the market bottom & pick up stocks at lower price anticipating greater turn arounds when market picks up steam. Off course yes, wishful thinking with honesty is the first stepping stone while you think of building brighter possibilities. But to succeed at it – you should also have sound rationale around your thoughts on how to asses the 'odds' that are currently in your favour & slowly learn to play the 'odd's'.
Success stories in stock market investments are based on what you choose to be the 'odds' that can move a certain stock in a certain industry to a certain level. Remember – 'Odds' in stock markets is chosen with an aim to say – if a company can stand by the tough times when validated on these parameters / odds, it has greater chances to revive its business when the markets resumes normalcy. Below are few examples of specific odd's for industries, considering present outlook during Corona Covid-19 crisis.
Information Technology Sector:
Medium & small Sized IT companies can see some immediate margin pressure. Why? Most Smaller IT companies cater to smaller clients who are extremely sensitive to using of capital hence lower will be their capacity to re-coup from a slowdown, which in turn adds pressure – compelling them to re-negotiate existing contracts with IT companies going even upto the extent of discounts upto 50-60%. So naturally when contract prices get re-sized, this adds lower profit margins for IT companies.

Large IT companies can sustain their business with established clientele list in the long run without any immediate cost pressure but the question here is – For How Long?

Odd's in favour – Adaptability of Indian middle class to IT enabled services is the fastest in the world. Given this as a base its relatively rationale to assume – most businesses in India will look forward to incorporate IT services extensively to bridge all kinds of business gaps be it –

 

B2B or B2C model.

 

(B2B= Business To Business, B2C = Business To Consumer)
Banking Sector:
Keep close tab on provisions made by banks to absorb slowing down of economy to avoid NPA's.

Banks makes money by offering loans & Net Interest margins is their primary source of profit – so keep a check on individual banks current liability portfolio & how they go about accumulating newer loan portfolio's during times of crisis.

Odd's in favour – most companies will look forward to borrowing capital from banks to finance their future business needs, but how does banks choose go about picking the company it lends to – is the key.
Pharmaceutical Sector:
Most pharma companies either have or have been applying for Drug Export Licences to capitalise on drug shortage around the world. Sanctions of Drug export licenses to US & other countries is a key thing to watch out for. 

Testing capabilities of individual companies to invent vaccines.

Odd's in favour – Past cash flow statements of companies gives you an idea of how best they can borrow capital at times of need to expand their businesses.
Hospitals Sector:
Considering present scenario most people are avoiding going to hospitals for their ailment due to fear of contracting Covid-19. This being the reason gains from Pharmacies is their primary source of income contributing to over 50% of their total revenue.

Out Patient Departments (OPD) consultations have gone significantly lower by about 60-70%.

Lower In-Patient Occupancies are leading to lower use of available facilities, hence revenue per hospital bed have gone significantly lower.

Odd's in favour – Adoption of superior door step services – patient in-house nursing services, door step collection of lab samples, introduction of mobile testing labs, use of more technology for online doctor consultations & more..
Hope above examples of choosing odd's leaves you with a basic understanding on how to assess a certain industrial sector & then invest on a success story anticipating a brighter business turnaround. Remember – always invest in what you can understand & look to grow your personal profits along with the company.
–    
Article by
Suman Adithya Rao (SEBI Certified Research Analyst, Management Graduate in Entrepreneurship & Small Business Management)
For Business Consulting / investment Consulting  – Click here!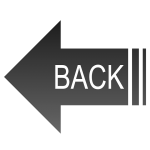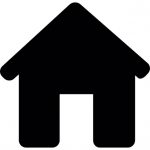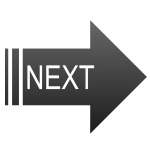 Accurate Data Collection is a primitive step to fight Covid-19