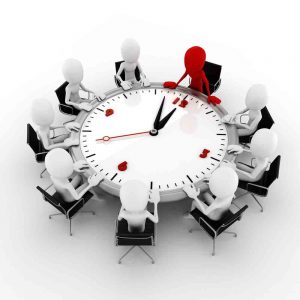 Auditors quitting companies? How Important is to judge Quality of Management & Governance of a Company?

Governance in simplest sense means telling the 'Truth' in all aspects of life. Well in business interestingly the management can either be ethical or not ethical – they cant be in between the two. Warren Buffet once quoted – "I look for integrity, energy and intelligence in management". Please remember – in the absence of first quality (integrity) – management with later two qualities will crush the business & investors at some point in time.
A sterling example of this could be – management of Infosys under the guidance of Narayan Murthy or may be a Brand like 'Amul' which has become synonymous with milk in India. Why i usually say 'Amul'  is – right from inception till date, it has taken lakhs of small farmers all along with it & still has ensured that each person of the co-operative is given his due in the most transparent manner – while on the client side it has always ensured quality is never compromised. Other names that comes to mind while it comes to business ethics is TATA's under the leadership of Mr.Ratan Tata and even HDFC Group under the leadership of Deepak Parekh.
While you look at management its good to know – how may independent directors are in business? And then later you may check if these independent directors are friends of promoters & if they are really independent to make their voices count. These are all critical factors in understanding the composition of any business. I understand – its not something you start finding answers to all of the questions from Day 1 & quite frankly its not possible. All that i say is – develop a critical thinking of this thought – which can only benefit your investment decisions. Mind you – as humans we must realise the extent upto which these critical helps & no where to draw the line, anything beyond a certain sense will lead you to inactivity. This applies in life as well 🙂
–    
Article by
Suman Adithya Rao (SEBI Certified Research Analyst, Management Graduate in Entrepreneurship & Small Business Management)
Looking for an investment advice – Click here!

More Research Articles:
Agriculture Related Industry Analysis,        Automobile Industry Analysis,         IT Industry Analysis,         Banking Industry Analysis,      Courier-Logistics Industry Analysis,       Education Industry Analysis,         Manufacturing Industry Analysis,        RealEstate Industry Analysis,       Healthcare & Hospitals Industry Analysis,         Telecommunications Industry Analysis .. Choose from Menu for Research on 30+ industry sectors