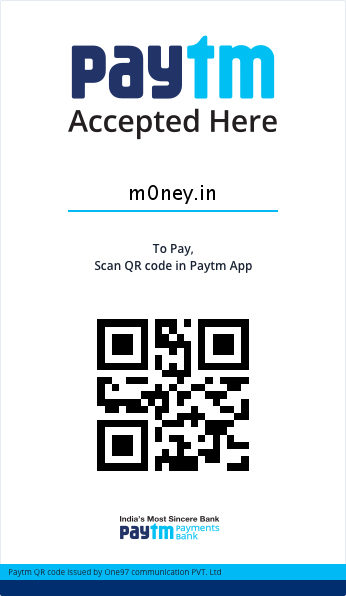 Instructions to Pay with Paytm:   
Make your payment directly into our Paytm wallet by scanning the QR code.
Please use your <Your First Name> & <Date of Payment – DD/MM> as 'Description' of the payment reference. For Ex: Suman01Jan
Take a screen shot of your order, leave a mail @ suman.adithya.rao@gmail.com with screenshot as attachment, in mail format mentioned below.
You can expect to receive a reply with in 4 hours, confirming receipt of your payment & appointment for Consultation.
Please note your Consultation will not be considered until – mail is received from you with appointment request & the funds have cleared in PAYTM account.
---
Mail Format:
Your Name:
Contact Number:
Email ID:
PayTm Payment screenshot attached: Y/N
Chosen Date for Consulting:
---
Venue:
Sri Nivas, #1562, 3rd Floor, 17th B Main, 31st Cross,
HBR Layout 5th Block, Bangalore – 560043 
Closest Landmark : Manyatha Techpark (1 km)
---
Google Location Map:
---


For Enquiries Call:
+91 9845797523
(Please note this is direct line to Suman Adithya Rao, there are no alternate numbers unless suggested)
---